Georgia Pacific
approached NC State Industrial Design Students during a
sponsored studio. They wanted our ideas on how to increase sanitation and efficiency within a hospital through a new paper towel dispenser design. 
A series of interviews were conducted at a series of hospitals. Doctors and nurses expressed their opinions on current paper towel dispensers available to them in their facilities.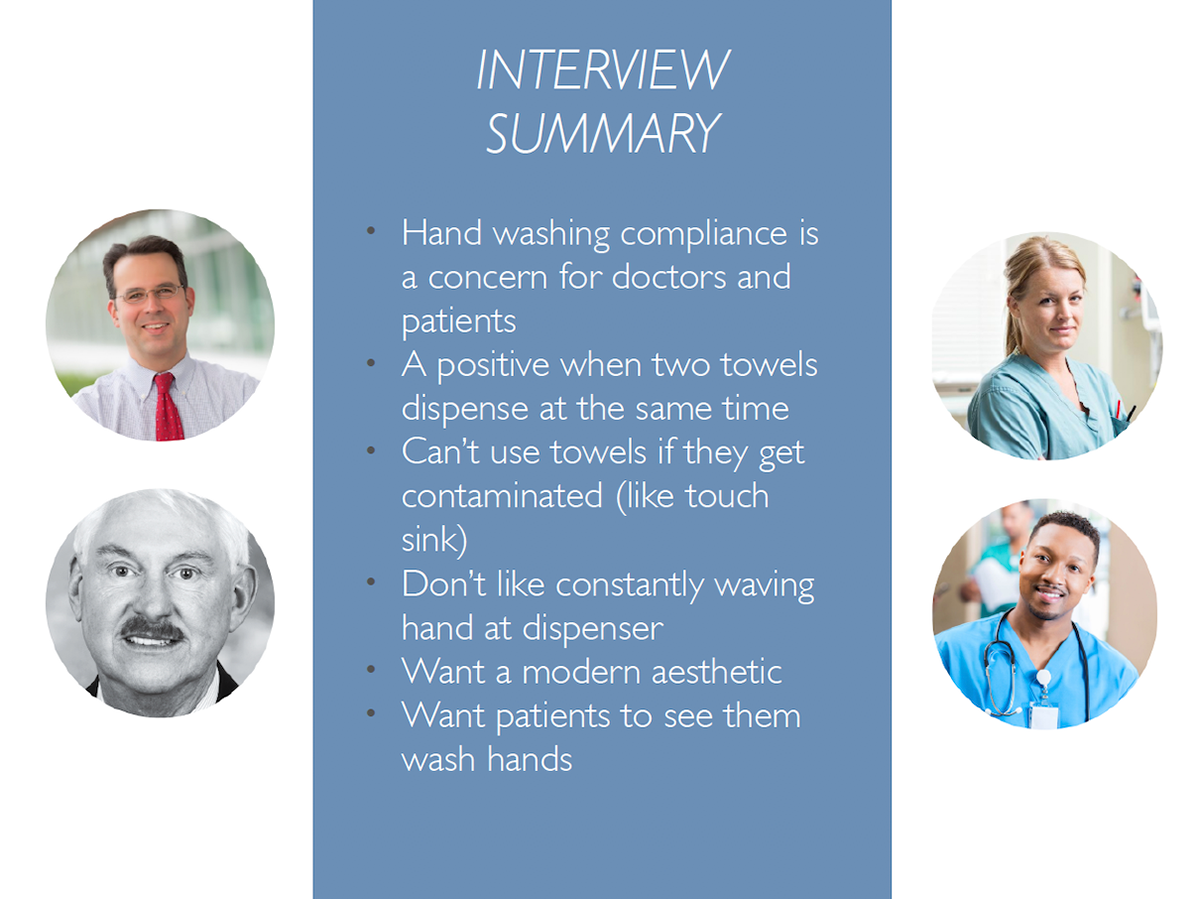 Based on these interviews and observations, the goal was narrowed down to address two issues:
Environmental contaminants causing paper towels to become compromised,
and the speed and efficiency in which paper towels are obtained. 
The new design would use the same internal components as the previous Pacific Blue Ultra design in order to minimize costs.
The mechanism would be moved upwards in the dispenser's shell in order to compensate for the new opening.
A UV light would be added within the dispenser to increase sanitation further.
This design was chosen, along with 5 other students, to be
presented at the Georgia Pacific Headquarters in Atlanta, GA
to a group of designers and the Georgia Pacific VP.